Simple Recipes For Quick WFH Lunch Fixes
04 Oct 2021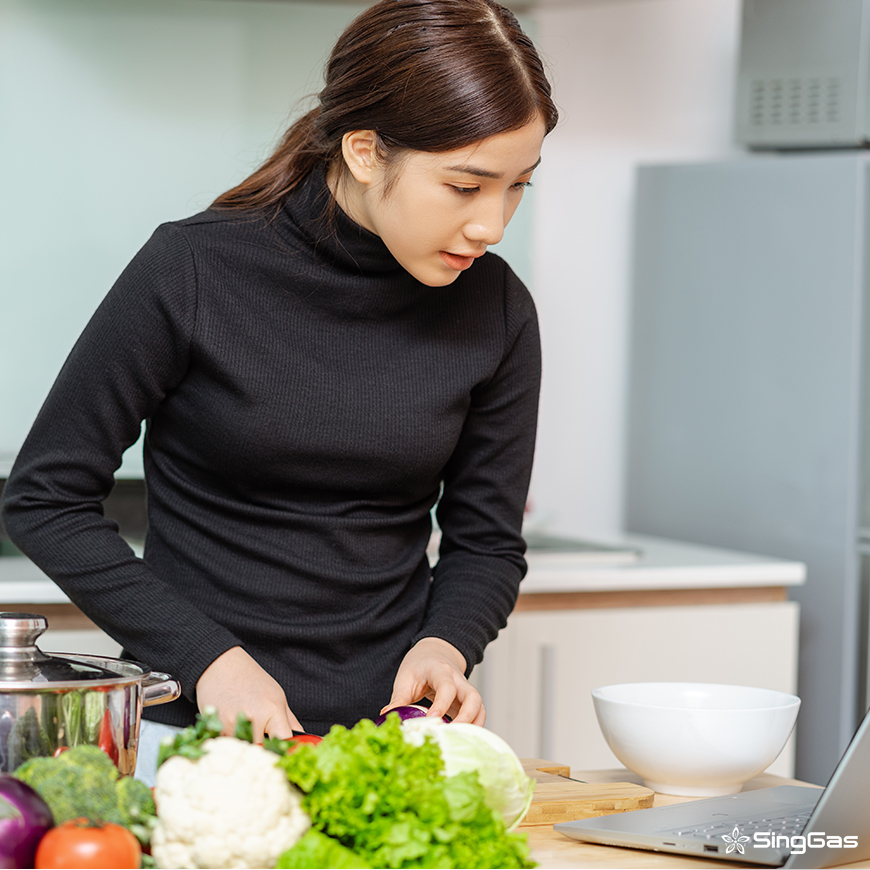 As we adapt to the new normal, many of us become more accustomed to working remotely from home. Now that companies are increasingly looking towards a hybrid work model, working from home is a much more accepted practice.
However, many remote workers are more likely to work through their lunch breaks now that they are working from home. Some resort to eating instant noodles for their lunches since it is convenient and quick, albeit unhealthy. While an increase in productivity with this WFH arrangement is a good thing, it serves as a good reminder for us to eat proper meals and take proper care of our physical and mental wellbeing. If you're struggling to find things to eat for lunch, here are some simple recipes for quick WFH lunch fixes that you can whip up at home! 
Before we get down to the recipes, here are some safety tips to keep in mind when cooking:
Before you start cooking, open your windows and ventilate your kitchen area.

Always store your

LPG

cylinder

in an upright position and away from other flammable materials

Never tamper with your

gas cylinder

Wipe your cooking pans and other utensils before placing them on the gas stove. By doing this, you'll conserve a lot of cooking gas and lengthen the life of your

gas cylinder.

Keep your stove's burner clean by checking the colour of your flame. Blue flames are good, while red, yellow, or orange flames indicate incomplete combustion, which means the gas in the lines is not being utilised to its full potential.
1. One-pan Chicken And Broccoli Stir-fry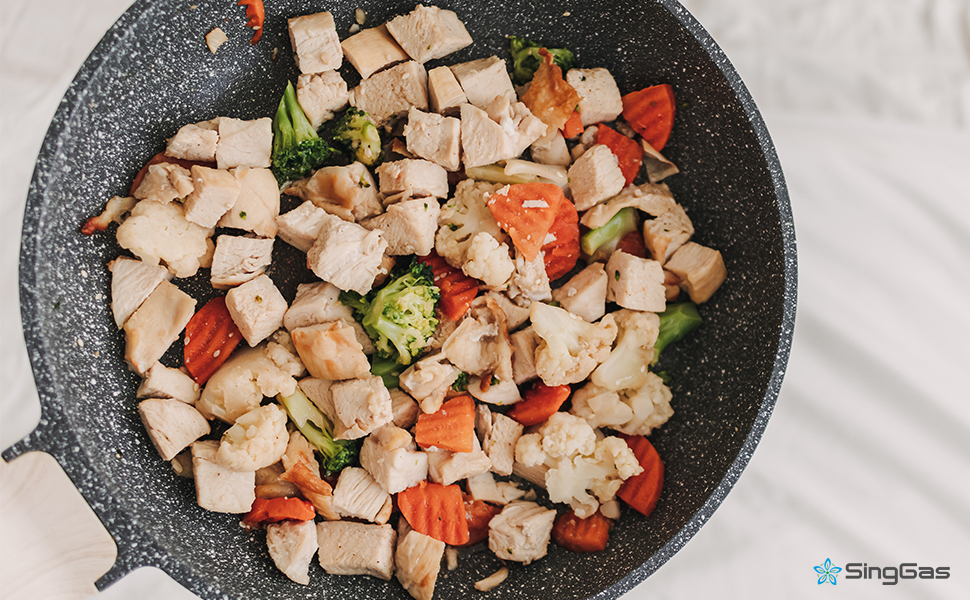 Stir-Fry with Chicken and Broccoli fulfils your craving for takeout, and because it's healthier than eating out, you will feel good about serving it to your family. This recipe is a hit amongst broccoli and chicken lovers as the dish is loaded with tender chicken, mushrooms and fresh broccoli. 
Ingredients: 
Boneless Chicken Breast

Stir Fry Vegetables (Broccoli, Onions, and Mushrooms)

Chicken Broth

Soy Sauce

Sesame Oil 

Ginger & Garlic

Brown Sugar

Corn Starch
Step 1: The perfect gravy for a chicken and broccoli stir-fry is made by whisking together low sodium chicken broth, low sodium soy sauce, light brown sugar packed, corn starch, sesame oil, grated ginger, grated garlic, and black pepper. 
Step 2: Slice up some chicken, broccoli, mushrooms, and onions, and fry them up on medium heat. When they are done, set them aside. 
Step 3: Stir in the vegetables and chicken with the sauce. Give the ingredients a good toss, and serve over a bed of rice.
View the full recipe here.
2. Aglio Olio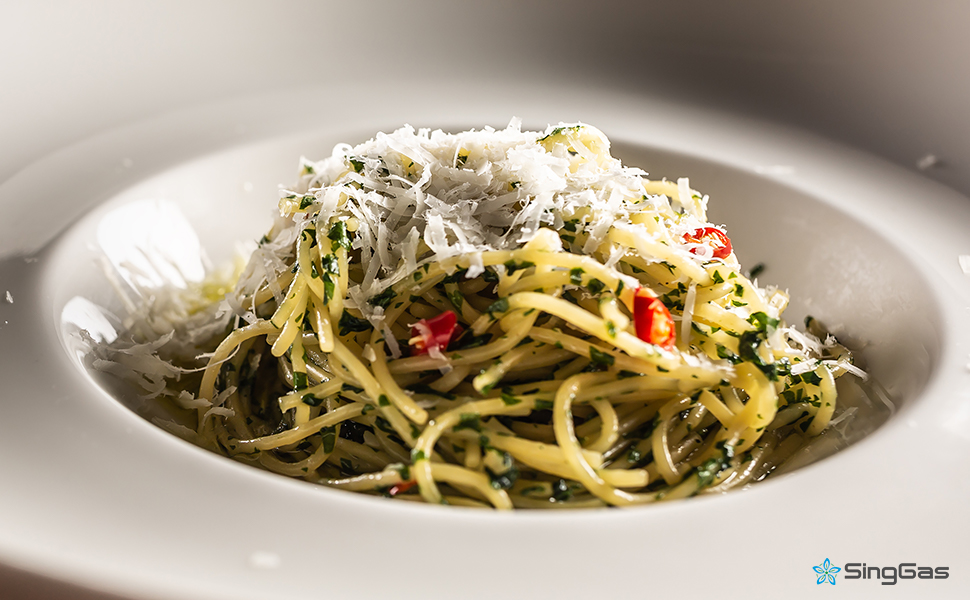 There is nothing simpler yet more delicious than Aglio Olio pasta. On busy workdays, this dish is the perfect solution for quick and easy meals. Here's a traditional recipe of Aglio Olio made with just a few ingredients that you can find in your kitchen!
Ingredients: 
Dried spaghetti

Extra virgin olive oil

Garlic cloves, sliced thinly

Dried red chilli flakes

Finely chopped parsley

Finely grated Parmesan cheese

Sea salt
Step 1: Start by cooking an ample amount of spaghetti in salted water until al dente. 
Step 2: Next, slice up tons of garlic before simmering it in lots of extra virgin olive oil. 
Step 3: Add red pepper flakes to the oil once the garlic has begun to brown. 
Step 4: After draining the pasta, toss it with olive oil, parsley, and grated parmesan.
View the full recipe here.
3. Korean-style egg and cheese sandwich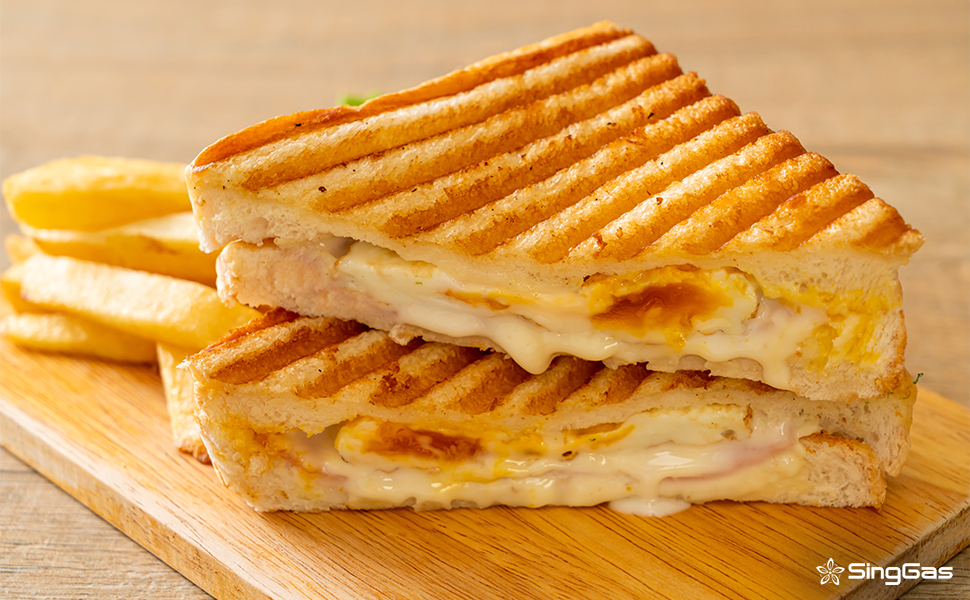 This egg and sandwich recipe can be enjoyed at any time of day – it's great for when you want some breakfast for lunch. It's fuss-free and can be prepared in just 10 minutes tops. Pair this dish with your second cup of coffee – perfect for remote workers who have to attend back-to-back virtual meetings in the morning.
Ingredients: 
White Bread

Room temperature Butter

Thinly sliced Cabbage

Julienned Carrots

Thinly sliced Onion

Eggs

Salt

Black Pepper

American Cheese

Sugar

Ketchup

Yellow Mustard
Step 1: Spread butter on four pieces of white toast before making the omelette batter. 
Step 2: Combine shredded cabbage, carrots, and onions with two large eggs in a bowl.
Step 3: Place the mixture in a saucepan with butter, salt, and black pepper, then cook on medium heat.
Step 4: Put aside the cooked omelette, toast the buttery bread slices on the same pan, and add the American cheese before assembling the sandwich with the omelette, ketchup, and mustard.
View the full recipe here.
Simple, healthy WFH Lunches
We understand how much of a hassle lunch can be especially on busy work days when you're too occupied with meetings. However, it's important to take proper breaks and nourish your body with healthy meals so that you can function even better and get more work done.
Before you begin whipping up your meals during your break, ensure that your gas cylinders at home are not running low! If they are, you may end up taking a much longer time to prepare your meals. To prevent this, call for gas delivery or simply place your LPG cylinder order online! 
Our online shop is open 24/7, so you can visit us there to place your LPG cylinder orders and arrange for a delivery date at your convenience. For the full list of gas prices, visit: https://singgas.ordering.co/